Trip to the Land of the Rising Sun
By chance it was in April, the favorite month of japanese people, symbolized by the cherry trees blossoming. A national event called "Sakura" that japanese people venerate.
Here is a summary of my 10 days essential "rendez-vous" that I had the pleasure to live... in music.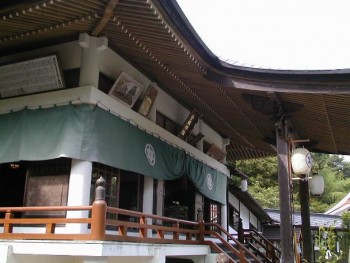 Sendai
April 21st. I experienced a great moment of emotion during a concert which took place in the Aoso Jinjya Shrine (VIIth century) in Sendai (500kms north of Tokyo), announced on a poster as : "4500 years of life of a universal instrument". Featuring in the first part of this concert the young autistic(1) Shô player Yuu Takahachi (shô and sheng are the ancestors of the harmonica)(2).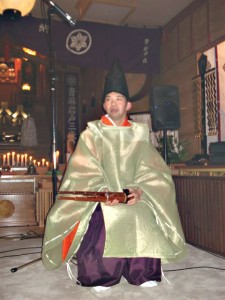 I had the great honor to play different harmonicas in the second part, with also Yoshiro Koseki at the guitar.

Tokyo
April 23rd. Evening jazz concert at the "Fj' Café Live Spot"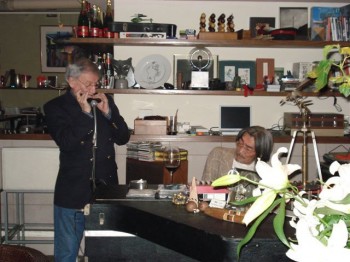 with the famous pianist Jun Fukamachi who is fond of playing with harmonica players and particularly Joe Powers. I've often had opportunities to play in this place when passing through Japan, and it always has been a real treat.

April 25th. Traditionnal opening evening concert of the A.J.H.F. Convention, at the "Yakult Concert Hall", in memory of Hidero Sato inventor of the japanese tremolo harmonica.
Featuring : the trio "Comment Allez-vous ?" with Nami Miyata, Reina Oba, Aya Kuada, an atipical trio having an increasing success in Japan with these three ladies able to play by turns chromatic, tremolo diatonic, bass, chord harmonicas and piano.
And the new Juko Saito Trio, presenting an original formula which consisted in replacing the chromatic solo by the tremolo diatonic, with the Juko Saito virtuosity included.

April 26th. A.J.H.F. (All Japan Harmonica Federation) Convention.
It took place in the Juraku hotel in Tokio center and ended with a Diner Concert. The guests were Joe Powers and myself ;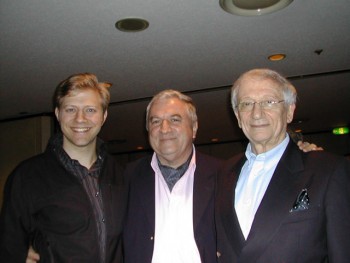 a friendly moment shared with japanese harmonica players.

April 27th. Evening concert at "The Jazz Spot Club", in a fashion place frequented by artists, painters, writers, musicians. I had the pleasure to play whith the Iwaya quintet and the so sparkling lady jazz singer Satsuki Itoh.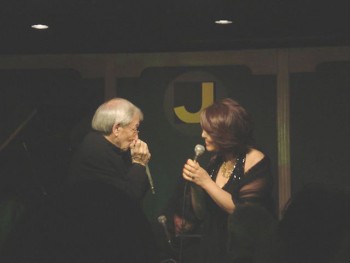 Memories are made of this... the following day I had to come back to Paris.

If you have the opportunity to visit Japan... don't hesitate, you'll be not disapointed... more, you'll be given the warmest of welcomes.
The french harmonica players who took part in the "1995 Yokohama International Harmonica Festival" are still keeping a great souvenir of their aventure in Japan.

Jean Labre

(1) Yuu is suffering from Williams' syndrome, neighbour of the autist disease.
(2) Have a look at the article http://www.jeanlabre.com/english/article.php?id=3.

Photos: Lara del Aor, Joe Powers, Jean Labre
Published May 27th 2009